Event detail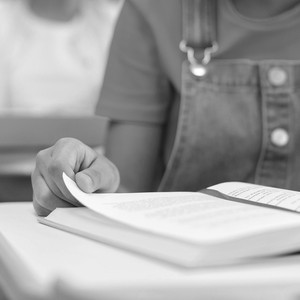 Downloadable report soon available
21 April 2021
Event in Spanish
Comprensión lectora y éxito escolar
Las claves para evitar el analfabetismo funcional
8% of the negative results in mathematics on PISA tests are due to students not understanding what they read. Experts have confirmed a new figure: the functional illiterate ("I know how to read, but I don't understand what I read"). At the same time, there is considerable evidence that relates the acquisition of the reading habit with l academic success, and considers reading as a predictor of academic performance. When and how should we begin to address comprehensive reading?
Speakers
Óscar Abellón

Escolapios Soria, Spain

Director and Maths teacher at Escolapios de Soria, the school that has surpassed all countries in Reading and Mathematics in the last PISA report. Google Certified Educator (Level 1 and 2) and Certified Innovator.

Ana de Biase

Attendis Group, Spain

Director of the bilingual project for all the Attendis Group schools. Language Consultant, Bilingual Researcher, Communication Advisor and Professor.