Event detail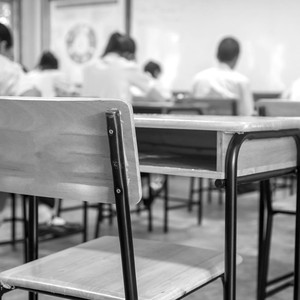 Downloadable report soon available
24 March 2021
Event in Spanish
Cómo revertir el abandono escolar
Dibujando un plan de acción desde los colegios e institutos
Spain continues to lead the early school leaving rate in the European Union, although there are very significant differences between the autonomous communities. During this event we asked ourselves how to prevent and combat early school leaving from educational centers. Experts in the field will share initiatives and strategies for local success with the aim of transferring these good practices to the national level. We will also have the students' vision about school dropout and their proposals to solve this problem.
Speakers
Francisco Luna

President of FEAE Euskadi, Spain

Secondary school teacher. Former director of the Basque Institute of Evaluation and Research in Education (ISEI-IVEI). Member of the research group Abjoves on Early School Leaving. President of FEAE (Forum Europeo de Administradores de la Educación) Euskadi and member of the State School Council.

Rosa Amorós

Generalitat de Catalunya, Spain

Teacher and politician. Territorial delegate of the Catalan Government to l'Alt Pirineu i Aran and mayor of Isona i Conca Dellà. She was a teacher trainer in educational methodology, programming and evaluation at the Institut de Ciències de l'Educació of the Universitat Politècnica de Catalunya (UPC).

Andrea Henry

President of CANAE, Spain

Psychology student at the Universitat de València and president of the  Spanish Confederation of Student Councils (CANAE), with  participation in the State School Council, the Spanish Youth Council, the Spanish Children's Rights Coalition and the OBESSU.