Event detail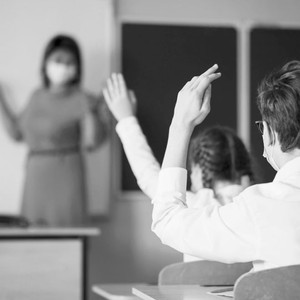 Report
Download a summary with the event conclusions
16 December 2020
6:00 pm (UK) | 1:00 pm (EST) | 19:00 h (ES)
Event in Spanish
Cómo evaluar a tus alumnos en el s.XXI
La evaluación por competencias nos obliga a medir algunos parámetros de forma distinta. ¿Estás preparado?
There's a lot of talk about how we should measure our students' progress, but there have been few changes that really support curriculum evaluation. Do you think that the curricular content is prepared to evaluate the cross-curricular skills in the way that we need to today? Are we ready to do it in a digital environment? Join the latest webinar with experts in educational assessment.
Speakers
Neus Sanmartí

Teacher Training UAB, Barcelona

Lecturer in Teacher Training at the Universitat Autònoma de Barcelona (UAB). She collaborates on continuous training programs. Author of several books, the most recent being Evaluar y aprender: un único proceso.

Domingo Chica Pardo

San Gabriel Zuera school, Zaragoza

ESO teacher at Colegio San Gabriel Zuera, Zaragoza. Member of the pedagogical team at Grupo MT-Fundación BIAS. Postgraduate Expert diploma in Innovation, Methodologies and Evaluation applied to Education.

Miquel Amor

Fundació Jesuïtes Educació, Spain

Innovation and Training director at Fundació Jesuïtes Educació, Horitzó+ Educational project owner and promoter. Music teacher and Master Degree in innovation and information and communicaton technologies.

Pilar del Barco

Bertelsmann Group, Spain

Director of Corporate Human Resources, expert in HR development and organisational culture and an internal mentor for international talent programs. Executive Development Program by Iese Business School.